The online exhibition Trader in Slaves essentially tells the story of the transatlantic slave trade and the Middelburg Commerce Company.
Based on the authentic archive documents, 3D reconstructions, infographics and contemporary images, the visitor is taken into the world of a slave trader from the 18th century.
The Zeeland Archives made the exhibition on the Google Arts & Culture platform. In 2019 the exhibition was awarded the jury prize of the biennial Dutch national History Online Prize.
View the exhibition in Google Arts & Culture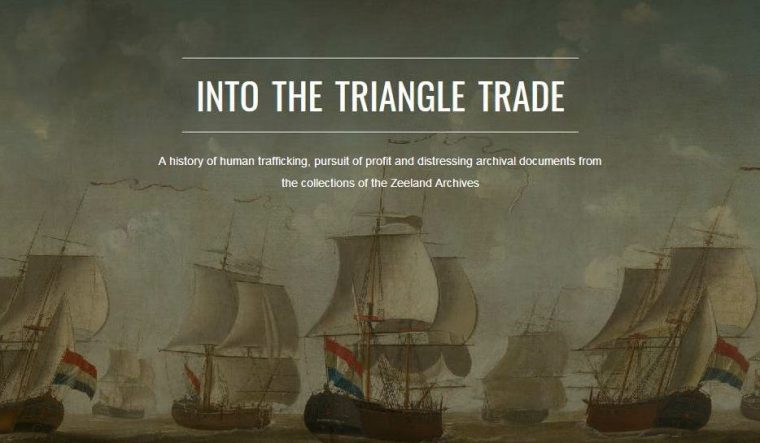 Winner History Online Jury Prize
In 2019, the jury of the History Online Prize declared the online exhibition Trader in Slaves the winner of the Jury Prize. From the jury report:
The jury awards the History Online Prize to 'Into the Triangle Trade', a history of human trafficking and a quest for profit from chilling archives from the collection of the Zeeland Archives. The jury is of the opinion that the Zeeland Archives tells an important and controversial story in a particularly compelling way, based on an old ship's log.
The site shows how accessible an age-old archive piece can be, and how archives can tell stories. The story is factual, informative, not sentimental and yet blood-curdling. It is an online presentation with a balanced combination of text and images, including many historical documents. Text and images support each other perfectly, the digital form is used optimally. The jury members were sucked into the story and tempted to keep clicking to read on.
Archives of the MCC
The Middelburg Commerce Company (MCC) focused in the second half of the 18th century on the triangular trade between Middelburg, the coast of West Africa and the Caribbean. This form of human trafficking, where Africans were sold in the Caribbean, is also called triangular trade or transatlantic slave trade. The archives of the MCC have been preserved. It is a unique source of information worldwide and is therefore placed by UNESCO on its world heritage list for documentary works, the Memory of the World-Register.